Service
We take great pride in providing our customers the absolute best experience in customer service. Listening and responding to customer concerns, developing strategies to meet unique needs and a steadfast focus on delivery requirements are just a few of the things that set us apart.
Our committed team stands ready to exceed your expectations. No challenge is too big or small; we are "can-do" people looking forward to sharing our approach while doing business with you.
---
Experience
Our experienced "egg people" truly enjoy working with customers to provide industry analysis and technical guidance. If it has to do with eggs, we are confident that we have the people that know.
Based upon our experience, communication with customers is the key to positive results. When we show a genuine interest in the customer's situation, we earn their trust. This trust allows us to better serve and partner with some of the leading egg and egg products providers in the world
---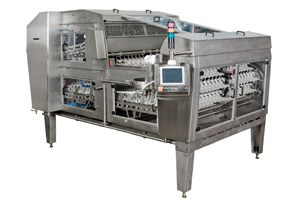 Technology
Our business strategy is heavily guided by investment in egg handling technology. We are always interested in top shelf equipment that is able to produce quality product and economic returns for our customers.
The integrated approach we use captures technological advances at all levels. Our state-of-the-art operations ensure we will meet all of your egg and egg products needs.
---
Quality
Above everything else we are committed to providing quality eggs and egg products to our customers. Our facilities are continuously monitored by USDA personnel charged with ensuring adherence to Federal food safety standards.
Each of our facilities have working HACCP plans and our internal and external laboratory procedures and testing provide some of the highest level of food safety assurance in the industry.
---